Dr. Nigil Thaimuriyil is a graduate of Campbell University School of Osteopathic Medicine. He is now a resident at Baylor Scott & White/Texas A&M School of Medicine in Temple, TX. He scored very well on his board exams (USMLE 240+, COMLEX 675+) and has helped many students by sharing his strategies, test-taking tips, and time management methods. He has an extensive tutoring history and knows how to make the most of every session by focusing on individual students' strengths and weaknesses and focusing on high-yield board topics. As a recent graduate, he is familiar with the abundance of resources out there and will work with you to maximize your score using a variety of study material.
Nigil Thaimuriyil
CUSOM Class of 2020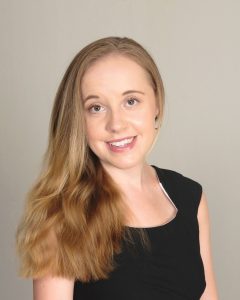 Melissa has been passionate about teaching since her first job in high school, where she tutored rowdy middle schoolers on the importance of homework completion. Since then, Melissa has tutored countless hours in high school and college coursework as well as SAT/ACT preparation. She was additionally employed as an undergraduate teaching assistant within the biology department at the University of Maryland. Prior to attending medical school, Melissa worked at the Walter Reed Army Institute of Research in malaria vaccine development. Outside of medicine, Melissa enjoys the gym and smoothie bowls. As your tutor, Melissa hopes to help you organize your plan of attack, focus on utilizing the proper resources which are most suited to you and will best help improve your retention, and highlight important test taking strategies. Melissa hopes to provide honest, helpful feedback while giving you the tools you need to see true improvement in your testing performance.Scores: COMLEX level 1- 732 / USMLE step 1 – 251 COMLEX level 2 – 817 / USMLE step 2 - 256
Melissa Whitman
Residency: University of South Carolina/Prisma - Midlands, categorical internal medicine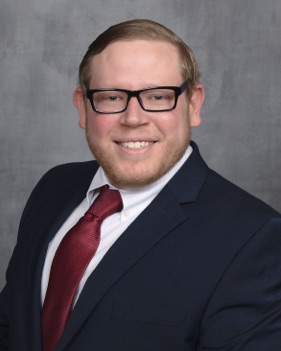 My name is Aaron Markwith and I received my bachelor's degree from the University of Central Florida and my Doctor of Osteopathic Medicine from VCOM – Carolinas Campus in 2020. I am starting my internal medicine residency at Virginia Tech – Carilion Clinic this summer and I could not be more excited! Before medical school, I spent 14 years working in EMS in a variety of roles including helicopter transports, critical care transports, and supervisory roles, as well as serving as adjunct faculty for the paramedic program at a state college in Orlando. I have always loved medicine, especially EKGs, and while the decision for me to return to school after so many years away from it was not an easy one, it was definitely the only choice that could lead to the personal and professional fulfillment that I needed. While in medical school, I served my class by teaching EKGs, working as a tutor in neuroanatomy as well as cardiopulmonary clinical medicine, and creating a series of PowerPoints to help with the practical portion of our anatomy laboratory. My wife and two sons (14 and 9) have supported me throughout this journey, and they have provided me with the motivation to put everything I had into succeeding in medical school. I graduated with a 3.971 GPA, scored a 667 on COMLEX level 1 and an 854 on COMLEX level 2. My further professional goals are to pursue a fellowship in cardiology or pulmonary/critical care medicine; but regardless of where my formal education finally ends, I will always be involved with teaching!
Aaron Markwith
President VCOM-CC ACOEP Student Chapter | Member of VCOM-CC Honor Code Council | Edward Via College of Osteopathic Medicine-Carolinas Campus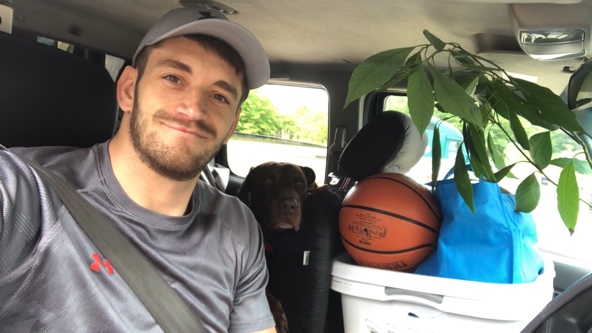 I have been a swimming and water polo coach in the past, a teacher for a religious institute for 2 years, countless hours in study groups, mentored several students during their undergraduate as premed, and during medical school was a mentor for a troubled high school student.I worked as a scribe in Physical Medicine and Rehabilitation (PM&R) and endocrinology and I plan to pursue residency in PM&R.School strengths include: systems-based practice, embryology, endocrinology, genitourinary, hematology, MSK/anatomy, behavioral science, biochemistry, microbiology, pathology and pharmacology.My goal for you, is to ensure that you will be able to interpret a question and be able to understand what is being asked of you in a timely manner. By using your base knowledge and developing the ability to eliminate information that is placed intentionally to misdirect you, develop the ability to quickly assemble a differential, and be able to choose the correct answer, whether you know the answer or not. There is just too much knowledge, you can't learn it all, but you can learn the ability to narrow your answers and perform well under testing conditions.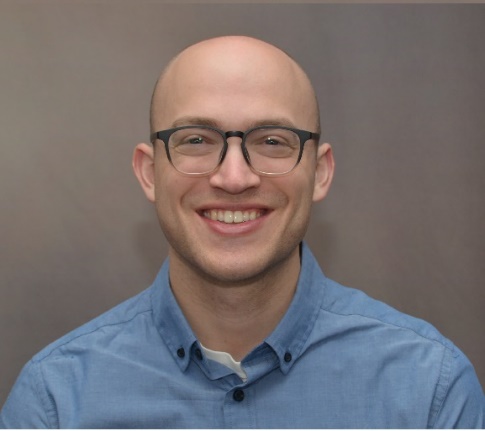 Greg is currently a resident in the pediatrics department at the University of Texas at Austin (Dell Children's Medical Center). He caught the teaching 'bug' during his graduate studies at Virginia Tech and became a fledgling medical educator while at VCOM. In 2017, he started the Med School Phys podcast, which aims to help pre-clinical students gain a richer understanding of physiology and pathophysiology for the boards and wards. When teaching, Greg likes to build from first principles, focus on the essentials, and highlight connections between disciplines. He plans to work with medical students in all phases of his career.Board Scores: USMLE Step 1 – 260, COMLEX Level 1 – 880, COMLEX Level 2 – 793, COMLEX Level 3 – 905.
Greg Rodden
Resident Dell Children's Medical Center, Austin TX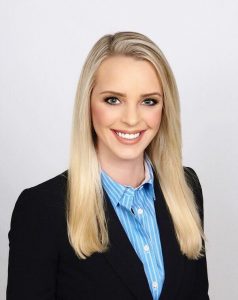 Hello and welcome! My name is Brigitte Davis and I am so excited to help you on your journey to success through one on one tutoring with RC MedReview! I recently graduated from the VCOM-Auburn and matched at a University hospital in Obstetrics and Gynecology. I achieved highly competitive scores on COMLEX Level 1 and 2, as well as USMLE Steps 1 and 2. I graduated in the top percentage of my class, was a member of Sigma Sigma Phi Honor Society, President of the Student Osteopathic Medical Association, and was voted Student Doctor of the Year 2019. Prior to medical school, I attained my Master's degree in Biomedical Science with research and thesis in Diabetes. I attended Undergraduate at Auburn University and earned a Bachelor of Arts in Psychology and a Bachelor of Science in Biomedical Science. I have had the opportunity to mentor and tutor students and peers throughout my entire academic career. Studying for comprehensive exams can feel overwhelming and daunting, but I have confidence that with the right testing skill, targeted materials, and individually tailored lesson plans, I can help you reach your goals!
Brigitte Davis
VCOM-Auburn, OMS-III Class of 2020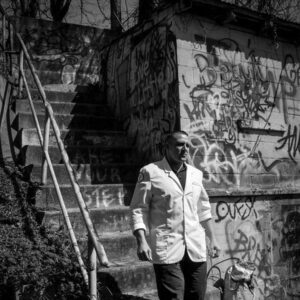 My name is Warren Evans. I am from Orlando Florida; I am married and have two children. Prior to medical school I was a firefighter/paramedic for 9 years, during that time I attended the University of Central Florida where I obtained my bachelor's degree in biomedical science from the Burnette College of Medicine. In 2014 I became an Adjunct Professor of Emergency Medicine at Valencia College where I currently teach part time. I matriculated into medical school in 2016, where I excelled, serving as the class president all four years and graduating with honors. I followed my passion for surgery, obtaining a position as a general surgery resident physician at Spartanburg Regional Hospital in South Carolina. Outside medicine, I own and produce a podcast on Itunes called "Podcast From The Bottom." Me and my kids enjoy surfing, I play guitar, and like to work on classic cars. I am excited to have the opportunity to help you exceed your goals regarding your board examinations. I do not believe in the paradigm that there are good test takers and bad test takers. More accurately, I believe people can achieve the board scores they desire by putting in the time and effort needed to succeed. I would like the chance to help guide you in earning the highest possible score on your boards.
Warren Evans
General Surgery Resident, Spartanburg Regional Hospital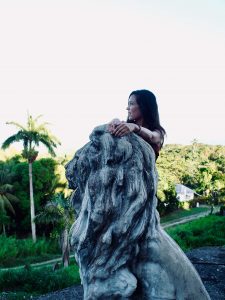 Hi everyone! My name is Taylor Renbarger and I am a current PGY 1 resident in Emergency Medicine! Medical school can be one of the most trying times of your life, and I know just how stressful it is when it comes time to take you board examinations, whether it is Step 1/2 or Level 1/2 (or both). I was lucky enough to have a pretty good study strategy, and to know people that could help me really maximize my potential, allowing me to get a Step 1 score of 250, Step 2 score of 264, Level 1 score of 671 and Level 2 score of 725. My role here is to help you do the same! Let's talk and see how you study best, and if we should continue on that way or if we need to make some tweeks to really maximize your potential. I truly believe that studying can be learned, but it's not a one size fit all method. Outside the medical world I also really enjoy traveling and learning about other cultures, and I know how important it is to have those outlets!
Taylor Renbarger
Campbell University Jerry M. Wallace School of Osteopathic Medicine 2020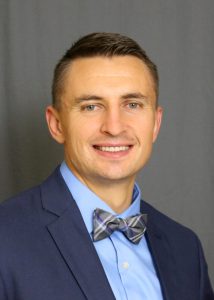 I will be starting residency in the summer of 2020 as a categorical general surgery resident at the University of Texas- Houston. I scored 269 on USMLE Step 1 and 281 on USMLE Step 2. I scored 988 on COMLEX Level 1 and 906 on COMLEX Level 2. I have been a student reviewer for the Step 1/Level 1 and Step 2/Level 2 review books for RC Med Review. Prior to Step 1, I led 40 hours of a question-based, peer-tutoring board review program. I was also a peer tutor during the first year of medical school. I enjoy teaching fellow students how to think about board questions and hone their problem-solving abilities rather than relying solely on memorization. I always enjoy sharing my skills and knowledge to help students find success and achieve their medical and personal goals. My main focus is to prepare students for USMLE Step 1/COMLEX Level 1.
Artem (Art) Boyev
OMS-IV, Class of 2020, Edward Via College of Osteopathic Medicine, Carolinas Campus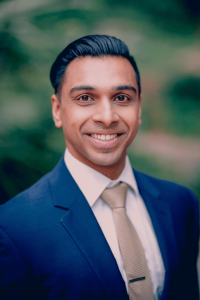 My name is Darshan but you'll find that most people call me Darsh! I graduated from VCOM Virginia in 2020 and am currently a PM&R resident at Penn State Hershey Medical Center. I have a passion for teaching, mentoring, and everything personal development. I am excited to work with students to help them achieve the best possible score and fulfill their dreams on this journey to becoming a physician.
Darshan Shah
Resident Physician, PGY-1 Penn State Hershey Medical Center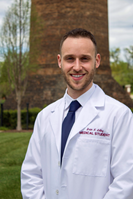 Brian Lelling, from Boca Raton, FL, is a rising 4th year Osteopathic Medical Student at Edward Via College of Osteopathic Medicine – Carolinas Campus. A member of the Sigma Sigma Phi, Honorary Osteopathic Service Fraternity, Brian holds a 3.96 GPA and scored a 734 on COMLEX Level 1 and 259 on USMLE Step 1. He has worked with his school organizations to aid fellow students with both core curriculum, as well as board preparation. He plans to attend an Internal Medicine residency with the goal of entering a Hematology/Oncology fellowship. Outside of medical school, Brian enjoys playing basketball and tennis, working out, SCUBA diving, and traveling.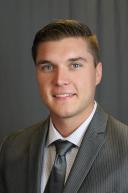 Hello! My name is Travis Smith, I am an OMS IV at VCOM-Carolinas Campus. I am originally from Maryland, but have loved adjusting the slower pace of South Carolina. I understand how much hard work goes into board prep, and want to help you focus on what is important. I am happy to help in any area of need, but OMM and anatomy are a few areas I love to help with. I look forward to meeting with you!
Travis Smith
OMS IV at VCOM-Carolinas Campus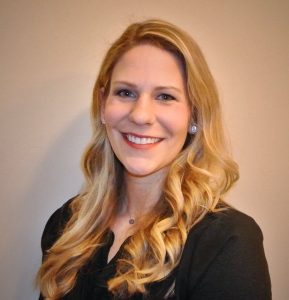 I am a recent graduate from St. George's University in Grenada. During my time in medical school I was on the IEA Honors society both years and one of my responsibilities for service hours was private tutoring. I have over 20 hours of private tutoring experience and loved every minute of it! I also tutored a program for students struggling with their first semester in medical school. I reviewed material, prepared lessons and taught 10-12 student for one hour a week for two semesters. I love teaching not only to work with students and help them understand but to keep myself sharp! I am beginning my internship in Internal Medicine at Memorial University Health in Savannah GA this July.
Rebecca Nowacki
Internal Medicine at Memorial University Health in Savannah GA